Pokémon TCG Championships 2021-22 Philippines will be held!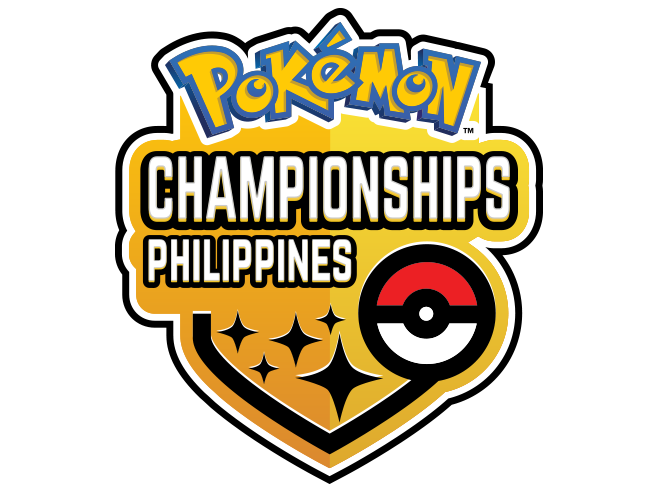 The long-awaited Championship will be held!
This is your chance to play in a live, in-person tournament! Take part in our Pokémon TCG Championship!
For the safety of participants, we will hold a decentralized event, where the QUALIFIERS (STAGE 1) will be held in various gyms across the region. The winners will then advance to the FINALIST ROUND (STAGE 2). The winners of the FINALIST ROUND will advance to the TOP CUT PLAYOFFS (FINAL STAGE).
Tournaments will be held on Saturdays and Sundays.

QUALIFIERS (STAGE 1) & FINALIST ROUND (STAGE 2) : April 23 ~ May 22, 2022
TOP CUT PLAYOFFS (FINAL STAGE): May 29, 2022
Venue: GYM SHOPS, etc. (*Date and place will be publicized on April 1, 2022)
Winner Prize: "2022 Pokémon World Championships" DAY 2 INVITE

*TOP4: Prizes will be given
Maximum Capacity: 128 Players
How to Participate: Pre-Register your slot online (If the capacity is exceeded, the tournament participants will be decided by lottery) 

* Walk-in registration will not be accepted.
Registration Period: April 1- April 10, 2022
Register Online Form: The link will be provided on April 1st, 2022.
Regulation: Standard regulation
Cards inside the Deck: English version of Pokémon TCG only (use of cards in other languages is prohibited)
Participation Conditions: Residents of the Respective Country (Players will have to show proof that they are a resident in the respective countries which they are participating in)

* If no JUNIORS/SENIORS Players qualifies for the FINALIST ROUND (ROUND 2), another tournament (JUNIORS/SENIORS TOURNAMENT) will be held on another date.
Note: JUNIORS/SENIORS TOURNAMENT will NOT be linked to any invites of the World Championship Tournament.
* This event is scheduled to be held after taking safety control measures.
The event and event schedule are subject to change pending COVID regulations, and some event dates may move or be canceled outright. TPC will have the right to cancel the event with any unavoidable circumstances or if we deem it is unsafe to run the Event. We will do our best to give players as much notice as we can if an event is cancelled.
Please kindly be aware of these circumstances when registering.
* Details will be released next April 1st.
* Regarding Hong Kong, we plan to announce from next month onwards, taking the COVID situation into consideration.


Planned Venues
ARKEN CardZone: JKSA Commercial Building 4954 Antonio Arnaiz Avenue cor. Mayor St. Pio del Pilar Makati City Metro Manila 1230
Forge Hobby Place: 77 Unit 5 Velasquez Compound, Naga Road, Pulang Lupa 2, Las-Pinas City
Courtside: 3rd Level, Robinsons Galleria, EDSA Ortigas, Quezon City, Philippines 1100
Magus Board Games and Hobbies Shop: Unit 105 Raintree Mall, Brgy. Cogon Ramos, Cebu City, Cebu, Philippines