Professor Willow Makes His Pokémon Card Debut!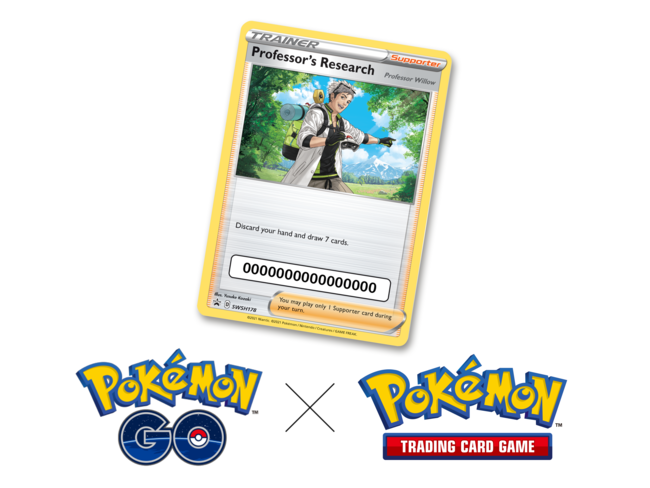 As announced earlier, Pokémon TCG "Professor Willow" will be releasing this summer!

This Prof. Willow card, exclusive artwork, is one of Trainer and must-have cards, "Professor's Research." He is depicted conducting research and his partner, the Mythical Pokémon Meltan, on his shoulder.

This card will also have a promotional code that isn't printed on regular cards. Using this code will allow players to receive Special Research in Pokémon GO.
Assisting Prof. Willow with his research by completing research tasks can get you items that might be useful on your journey or allow you to encounter the Mythical Pokémon Meltan.

Professor Willow card will be made available in regions where the Pokémon TCG is sold. Please wait for further details on the time and how to get the card to be announced on our official website.