Pokémon Sword and Pokémon Shield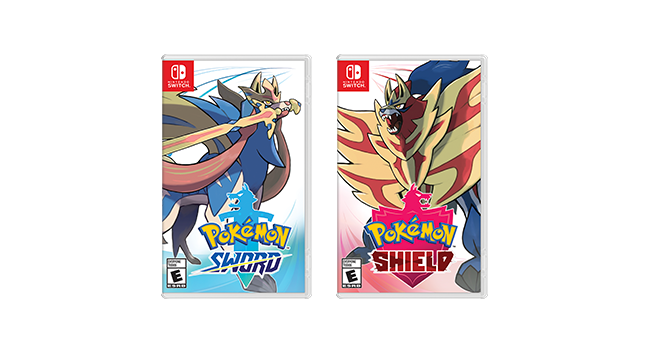 Pokémon Sword and Pokémon Shield, developed by GAME FREAK, are the next generation of Pokémon RPGs for the Nintendo Switch system. The adventure is set in Galar, an expansive region with many environments—idyllic countryside, contemporary cities, thick forests, and craggy, snow-covered mountains.
The people and Pokémon live together in this region, and they've worked side-by-side to develop the industries here. In the Galar region, Pokémon battles are big entertainment, and the region's Pokémon League holds a tournament to decide the next Champion. You'll have to compete with your rivals and challenge Galar's Gym Leaders for your chance to take part in this tournament, too!
Game Details
| | |
| --- | --- |
| Title | Pokémon Sword and Pokémon Shield |
| Genre | RPG |
| Platform | Nintendo Switch |
| Release Date | November 15, 2019 |